₹120
Mutton Samosa
Samosa Stuffed with mutton kheema (6pcs)
₹100
Chicken Samosa
Samosa Stuffed with cheese and shredded chicken (6pcs)
₹150
Chicken Supremo
Fried chicken strips (5pcs)
₹250
Mutton Pattice
Mutton kheema wrapped in potato (3pcs)
₹240
Russian Cutlet
Fried shredded chicken and cheese cutlet (3pcs)
₹1099
Iftar Box (Build your own)
Choose what you would like in your box. All boxes come with dates, fresh fruit and salad along with your selection. Serves 2-3
₹2200
Mahiche
(lamb shank with dill rice) serves 2-3
₹250
Borani Spinach
Spinach, onion & garlic blended in yoghurt topped with walnut & raisins
₹250
Borani Beetroot
Beetroot, onion & garlic blended in yoghurt topped with walnut & rasins
₹250
Mast o Musier
Yogurt with shallots & olive oil
₹250
Mast o Khiar
Yogurt with grated cucumber & dried mint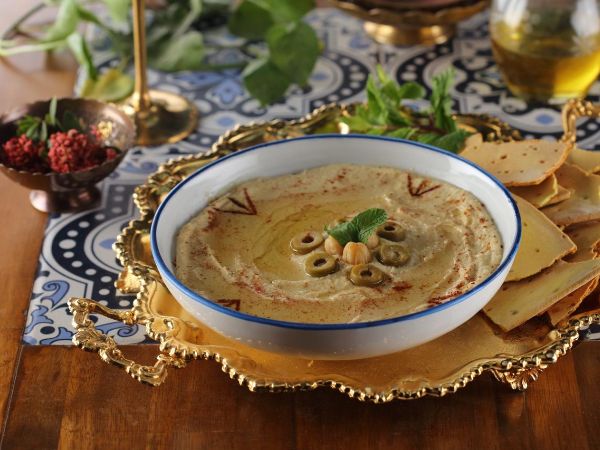 ₹300
Hummus
Chickpeas, olives, tahini, garlic, lemon juice topped with olive oil
₹330
Hummus Harissa
Toasted bell peppers blended with, chickpeas, olives, tahini, garlic lemon juice topped with olive oil
₹280
Soup-e Jo
Barley soup with chicken, carrot , tomato paste & parsley
₹280
Ash e Reshteh
Persian greens with beans, noodles & kashk (whey)
₹400
Ab Gusht
Traditional persian lamb soup with chickpeas and potatoes served with roti
₹220
Salad Shirazi
Diced cucumber, tomato, onion, & dry mint. served with olive oil & lemon dressing
₹320
Sabzi Khordan
Variety of fresh garden herbs served with walnuts & feta cheese on flat bread
₹380
Mommy Joon's Chicken Salad
Iceberg lettuce, joojeh chicken, tomato, cucumber, olives, feta cheese, walnuts served with our chefs special dressing
₹100
Barbari
Persian flat bread
₹280
Veg Stuffed Barbari
Barbari stuffed with spinach, paneer, red & white sauce
₹320
Lamb Stuffed Barbari
barbari stuffed with lamb made in our special sauce
₹300
Chicken Stuffed Barbari
₹70
Pita Bread
Middle eastern flat bread
₹300
Kashk e Bademjan
Fried eggplant mixed with caramalised onions served with kashk (whey)
₹380
BBQ Chicken Wings
Mommyjoon's special barbequed chicken wings marinated in saffron mix
₹350
Chicken Fried Steak
Deep fried marinated chicken steak
Cheesy Koobideh bites
Barequed bites of ground lamb/chicken wrapped in flat bread with cheese
₹320
Chessy Joojeh bite
Barequed bites of chicken fillet in flat bread
₹200
Garlic Bread
Stuffed cheesy garlic bread
French Fries
Cheese / peri peri
₹450
Kabob E Tavei
Persian Pan kebab made with ground lamb and our special in-house sauce
₹250
Cheesy Garlic Bread
Garlic bread and lots of mozzarella cheese
₹380
Persian Spicy Chicken
Succulent cuts of spicy chicken and baby potatoes
₹270
Chicken Garlic Bread
Garlic bread topped with grilled saffron chicken and lots of mozzarella cheese
₹900
Makhsoos Veg Platter
A mix of cream grilled broccoli, paneer, stuffed mushrooms, corn and baby potatoes marinated with aromatic saffron and tangy lemon
₹1100
Makhsoos Chicken Platter
A combination of our succulent chicken koobideh, joojeh kabob and BBQ wings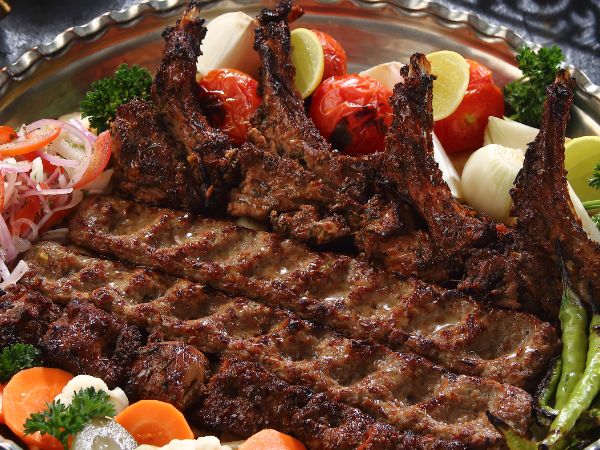 ₹1900
Makhsoos Lamb Platter
A combination of our succulent lamb koobideh, chenjeh (lamb tenderlion) and shishlik (lamb chops)
Persian Platter
A combination of koobideh (chicken and lamb), chenjeh (lamb tenderloin) and joojeh kabob
₹1200
Regular (Serves 2-3)
Kabobs
(Indulge in an exquisite range of our traditional persian kabobs served with grilled tomatoes, chillies, lemon, pickles, sprinkled with sumac.) Choice of saffron rice or roti
₹400
Paneer Zafrooni
Grilled cottage cheese marinated in house special mix
₹700
Shishlik
Barbecued lamb chops
Kabob Koobideh
Two skewers of barbecued ground lamb kabobs
₹500
Without Saffron rice / roti
₹650
With Saffron rice / roti
Chenjeh
Barbequed lamb tenderloin
₹700
Without Saffron rice / roti
₹850
With saffron rice / roti
Chicken Koobideh
Two skewers of juicy barbecued seasoned ground chicken kabobs
₹400
Without Saffron rice / roti
₹550
With Saffron rice / roti
Joojeh Kabob
Barbecued chicken fillet (boneless)
₹450
Without Saffron rice / roti
₹600
With Saffron rice / roti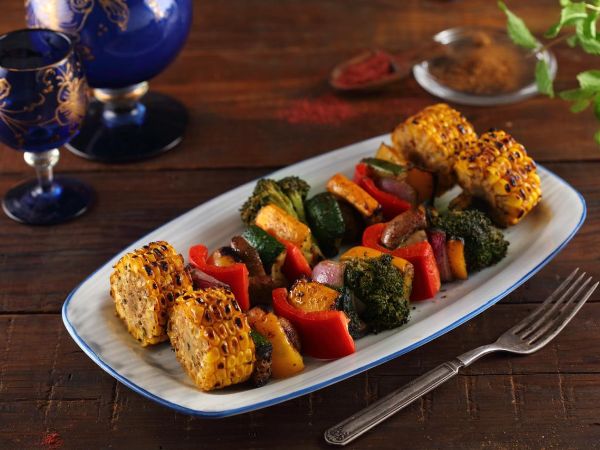 Veggie Grill
A skewer of paneer zafrooni with a skewer of mix grilled vegetables
₹650
Without Saffron rice / roti
₹800
With Saffron rice / roti
Soltani
A combination of lamb koobideh & joojeh kabob
₹650
Without Saffron rice / roti
₹800
With Saffron rice / roti
Bhaktiari
A combination of chenjeh (lamb tenderloin) & joojeh kabob
₹750
Without Saffron rice / roti
₹900
With Saffron rice / roti
₹650
Grilled Fish
Fish in yogurt, red chilly paste, lime juice, olive oil and salt
₹150
Plain Rice
Basmati rice
₹200
Zaffron Rice
Saffron basmati rice
₹600
Zereshk Polow (Berry Pulao)
Saffron rice with persian berries. served with infused saffron-rose onion sauce, pistachios & a tender chicken leg
₹500
Veg Zereshk Polow (Berry Pulao)
Saffron rice with persian berries. served with infused saffron-rose onion sauce, pistachios & paneer koftas
₹650
Addas Polow
Aromatic rice cooked with lentils served with raisins and meat balls
₹550
Veg Addas Polow
Aromatic rice cooked with lentils served with raisins and paneer koftas
₹750
Sabzi Polow Mahi
Rice steamed with fresh herbs served with fried fish
₹500
Sheveed Polow Ba Morgh
Aromatic saffron rice cooked with flavourful fresh dill and tangy saffron chicken served with mast o khiar (yogurt, mint and cucumber dip)
₹600
Sheveed Polow Ba Gusht
Aromatic saffron rice cooked with flavourful fresh dill and juicy cuts of lamb shanks served with mast o khiar (yogurt, mint and cucumber dip)
₹550
Tahcheen E Morgh
Arranged in the bottom fragrant dill and saffron rice cooked with flavourful chicken and crispy potato tahdig served with mast o khiar (yogurt, mint and cucumber dip)
₹650
Tahcheen E Gusht
Arranged in the bottom fragrant dill and saffron rice cooked with juicy lamb and crispy potato tahdig served with mast o khiar (yogurt, mint and cucumber dip)
₹250
Zereshk Rice (Berry Rice)
Saffron rice with persian berries
₹600
Zereshk Polow (Chicken Berry Polow)
Saffron rice with persian berries
Ghormeh Sabzi
Fresh green herbs, sauteéd and stewed with red kidney beans, dried lemon with tender chunks of meat served with a side of saffron rice
Veg Ghormeh Sabzi
Fresh green herbs, sauteéd and stewed with red kidney beans, dried lemon with mushroom served with a side of saffron rice
Khoresht e Bademjan
Golden fried slices of brinjal, potato and tomato topped with aloo bukhara served with a side of saffron rice
Wraps
(Served with tomatoes, onions, french fries, ice berg lettuce, persian pickles, parsley in our signature sauce wrapped in flat bread)
₹380
Lamb Koobideh Wrap
Barbecued ground lamb
₹330
Chicken Koobideh Wrap
Barbecued ground chicken
₹300
Chicken Joojeh Wrap
Juicy marinated chicken fillet
₹300
Paneer Wrap
Marinated grilled cottage cheese
₹380
Ghelgheli Gusht Pizza (Lamb)
Cheesy scrumptiousness topped with diced lamb koobideh and tender juicy lamb ghelgheli (persian meatballs)
₹330
Ghelgheli Morgh Pizza (Chicken)
Cheesy scrumptiousness topped with diced chicken koobideh and tender juicy chicken ghelgheli (persian meatballs)
₹300
Mommy Joon Chicken Special
Tomato, mozzarella, joojeh chicken, mushroom, saffron mix, green olives and sumac
₹350
Mommy Joon Lamb Special
Tomato, mozzarella, grilled diced lamb, mushroom, saffron mix, green olives and sumac
₹300
Makhloot
Tomato, mozzarella, ground lamb, chicken salami, saffron mix, mushroom and green olives.
₹270
Makhsoos Chicken
Tomato, mozzarella, joojeh chicken, chicken salami, onion, green capsicum and black olives
₹220
BBQ Chicken
Tomato, mozzarella, onion, mixed capsicum, jalapeno and BBQ chicken
₹250
Mommy Joon's Bread Pudding
Bread baked with milk,creame, saffron & raisons
₹200
Baklava
Layers of crispy filo filled with chopped nuts
₹130
Fereni
Creamy dessert made with riceflour, milk , sugar & rosewater
₹300
Fruit Custurd
Custard with seasonal fresh fruit
₹300
Bastani Anjeer
₹300
Akbar Mashti
Aromatic saffron and rosewater flavored traditional persian ice cream with pistachios
₹400
Akbar Mashti + Baklava
Combination of our signature ice cream and baklava
₹280
Cheese Cake
Cheese cake with a zereshk (persian barberries) compote
₹230
Dough
Fizzy yogurt drink
₹130
Lemonade
Rosewater and lemon drink
₹230
Sekanjabin Ba Khiyar
Mint vinegar syrup with cucumber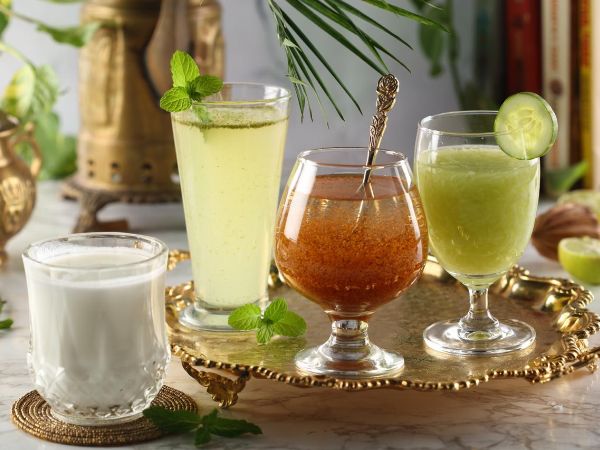 ₹230
Tokhm e Sharbati
Chia seeds with rosewater
₹230
Khake shir
Khakeshir seeds lightly sweetened with a touch of rosewater. This Persian drink has many health benefits.
₹230
Sheer Moz
Banana smoothie
₹280
Sheer Toot Farangi (Seasonal)
Stawberry smoothie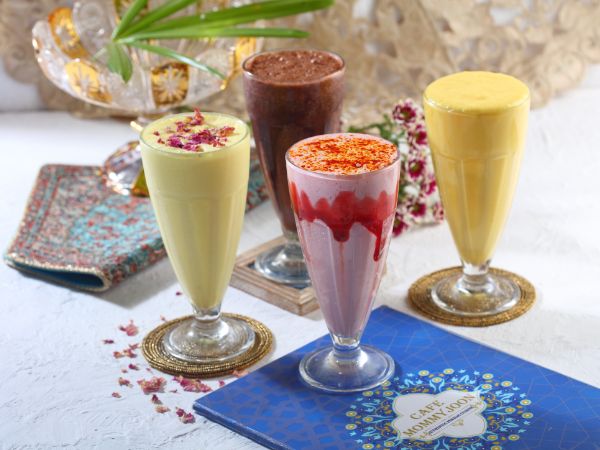 ₹280
Ambeh Smoothie (Seasonal)
Mango smoothie
₹300
Saffron Milkshake
Traditional saffron milkshake with rose petals ,nuts and cardemon
₹150
Fresh Lime Soda
Soda based lemon cooler
₹150
Mohito
Fizzy mint cooler
₹230
Sherbet E Zereshk
Made with zereshk (persian barberry) and sea salt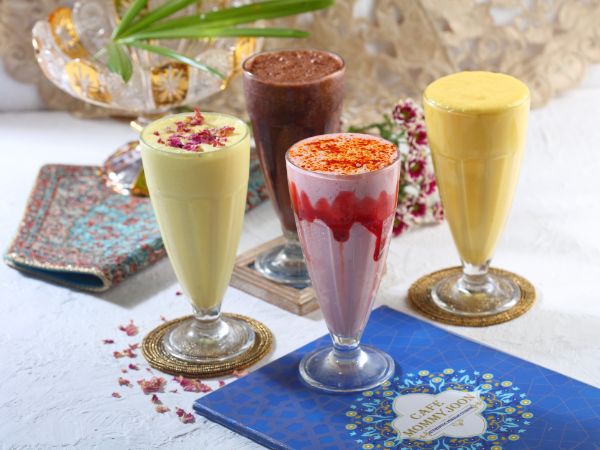 ₹250
Khorma Milkshake
Traditional date and fig milkshake with nuts
₹250
Chocolate Milkshake
Chocolate blended with milk and cream
₹150
Iced Espresso
Espresso poured over ice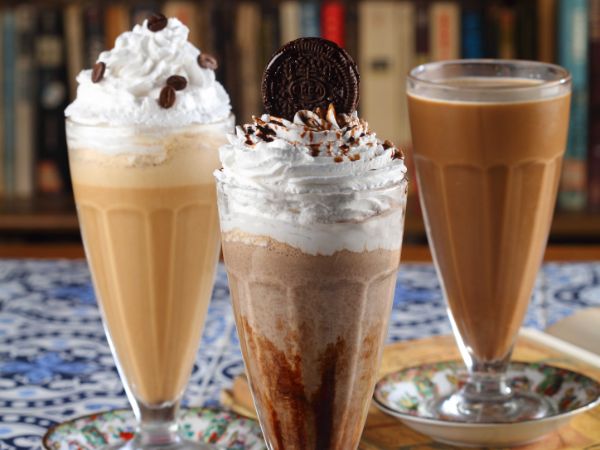 ₹170
Iced Americano
Espresso with cold water poured over ice
₹250
Iced Mocha
Espresso with chocolate + cold milk over ice
₹230
Iced Latte
Espresso with cold milk over ice
₹230
Iced Cappuccino
Espresso blended with ice milk + scoop of ice cream
₹250
Affogato
Espresso blended + vanilla ice cream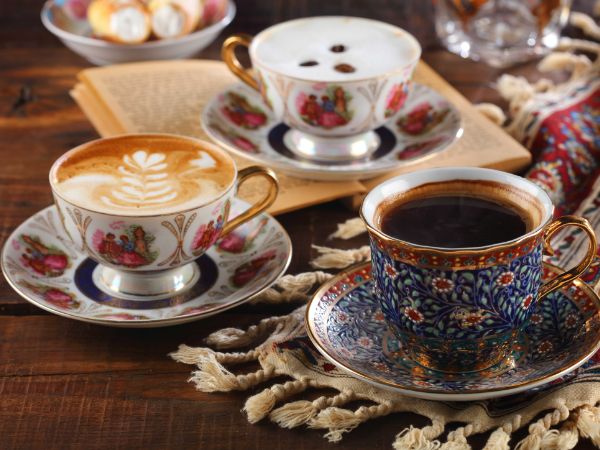 ₹140
Espresso
A concentrated dose of coffee made with pressure + water
₹170
Americano
Espresso with hot water
₹200
Flat White
Espresso with hot milk + a small layer of microfoam
₹200
Cappuccino
Espresso blended with equal parts hot milk + steamed microfoam
₹250
Latte
Espresso with milk + extra steamed microfoam
₹250
Hot Chocolate
Rich and creamy hot chocolate
₹200
Mocha
Espresso with milk + dark chocolate